In an universe connected to ours,there exists a mirror world with a copy of our selves.But the copy is our other half.Our other gender.In this world,there lurks a dark and powerful Ruler who calls himself Rag.He owns a chara more powerful then x-charas and normal charas.It is called An external chara.And it is born from memories,Not dreams.
It can replay the darkest depths of one's heart and then it destroys dream eggs So your chara dies.And is unborn.This alternate universe is so versitile,It can only be entered from a single mirror.A mirror that a girl named Odori Roseheart found within her attic.She immediately went through to the other side and Then,her Other half was finally born.You see,Some people are special because their other half sometimes doesn't exist yet.Odori-chan is one of those special people.And newborn halves are special as well.You see,they require a new chara.The chara of their destiny.That stays with them no matter what.The destiny chara can change it's human's appearance into two or three different transformations,depending on the person.Auron,Odori's other half,Has a destiny chara whose name is Liram.Now,When Odori walked through the portal,something starnage occured.All around her world,Charas started turning evil,For some odd reason.You see,Odori opened the gateway through the universes,which had been sealed away long ago to prevent this occurring cotastrophe.Now the only way to stop this horrible thing that is occuring is to destory the Evil king.Will you choose to stand up against him and join Auron and Odori's quest to Seal the gateway?Or will you try to stop them at all costs for the sake of the dakr king?
Sign up sheet:
Name:
Age:
Gender:
Bio:(Optional)
Chara(s):
Normal Appearance:
Character Transformation(s):
Side:(Are you with Odori or the King?)
Crush?:
Who is your other half?:
Mine:
Name:Reece
Age:19
Gender:Male
Bio:You'll see.
Chara(s): Tyrany
Normal Appearance:
Character Transformation(s):Devil's Thorn
Side:The king
Crush?:
Who is your other half?:His other half is dead
Name: Ammayuki Tocogawa
Age:18
Gender:female
Bio:Mayu was a gentle heartd girl even in her younger days.At first,all was well and she lead a happy life.Her mother taught her to sing and her father taught her how to play the piano.She fell in love with both of her newfound gifts and she would sing and play the piano almost every day.But then,Her father died and her mother went into a state of depression.She dated alot of guys online and tended to be gone most of the time,Leaving Poor Mayu all alone at home.And then,Mayu's mother remarried.The marriage at first seemed to pull her family back together.But then,He started beating her mother.And when she tried to stop him,He started beating her too.Beat,Abuse,and Rape was the poor treatment her and her mother received.But then,One night,She and her mother were able to escape and they ran away.They got a new house ear a great school of music.And Mayu's mother sent in some applications for the school.At first,they refused to accept her,Considerign her new status.But,years later,Her mother brought Mayu in and she sang to them while playing the Piano.The teachers all agreed at once that she was a child prodigy at the least.So they took her in and accepted her.Eventually,Mayu's father was turned in and was put in Jail.He took his sentence and Mayu's mother divorced him days after he was released.Now Mayu's mother lives near the school and they are both Hoping for a new beginning
Chara(s):Lilly:
,Sara:
Normal Appearance:
Character Transformation(s):Heaven's Arc
Twilit Dispersion-
Side:(Are you with Odori or the King?)
Crush?:Ikuto Tsukiyomi
Who is your other half?: Valentine Kokoro
Name: Valentine Kokoro
Age:19
Gender: male
Bio:Valentine is a carefree guy that has a very serious side.He is very kind most of the time but he is always depressed about something.Most don't know of his dark past.But his father killed both his mother and his sister.His dad then committed suicide after and Didn't kill Val because he said Valentine was a worthless person and his punishment was living.Then he put the gun to his head and killed himself.He wears an hourglass necklace around his neck that his sister gave him."Rewind time whenever something brings you down,Oni-sama,"She'd say.After her death,Valentine learned how to sword fight in order to protect himself If He ever needed it.When His sister was alive,They both got their charas.When she died,His chara actually hatched.As it turns out,It was born from the sadness in his heart.Now,He loves to Lisgten to musicc and is very good on a guitar or piano.
Chara(s):
Normal Appearance:
The black haired guy
Character Transformation(s):Matthew and Alexander
Devil's Rage-
Forgotten Rage-
Side: Odori
Crush?:
Who is your other half?: Ammayuki Tocogawa
Admin




Posts

: 138


Join date

: 2010-06-02



Name: Odori Roseheart
Age: 16
Gender: Female
Bio: *See the plot for her basic bio*
Chara(s): Meme -
Normal Appearance: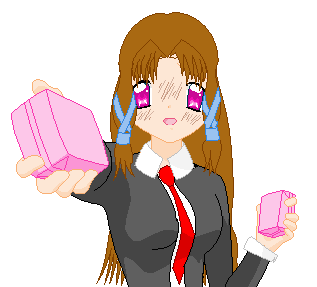 Character Transformation(s): (Not Discovered Yet)
Side: She is on her own side, nya.
Crush?: Reece, but she is his enemy, so she pretends to hate him.
Who is your other Half?:Auron
_________________
Katou Nanami ~~~ The Two Sides ~~~ Kestra James



Posts

: 120


Join date

: 2010-06-02


Age

: 22


Location

: At the mirror



((First post is yours.Just take it off the other site))
Admin




Posts

: 138


Join date

: 2010-06-02




---
Permissions in this forum:
You
cannot
reply to topics in this forum